2016 Coral Duero Las Parvas - 24 Meses en Barrica Tinta de Toro - Planting 1880
0.75 Ltr. Tinto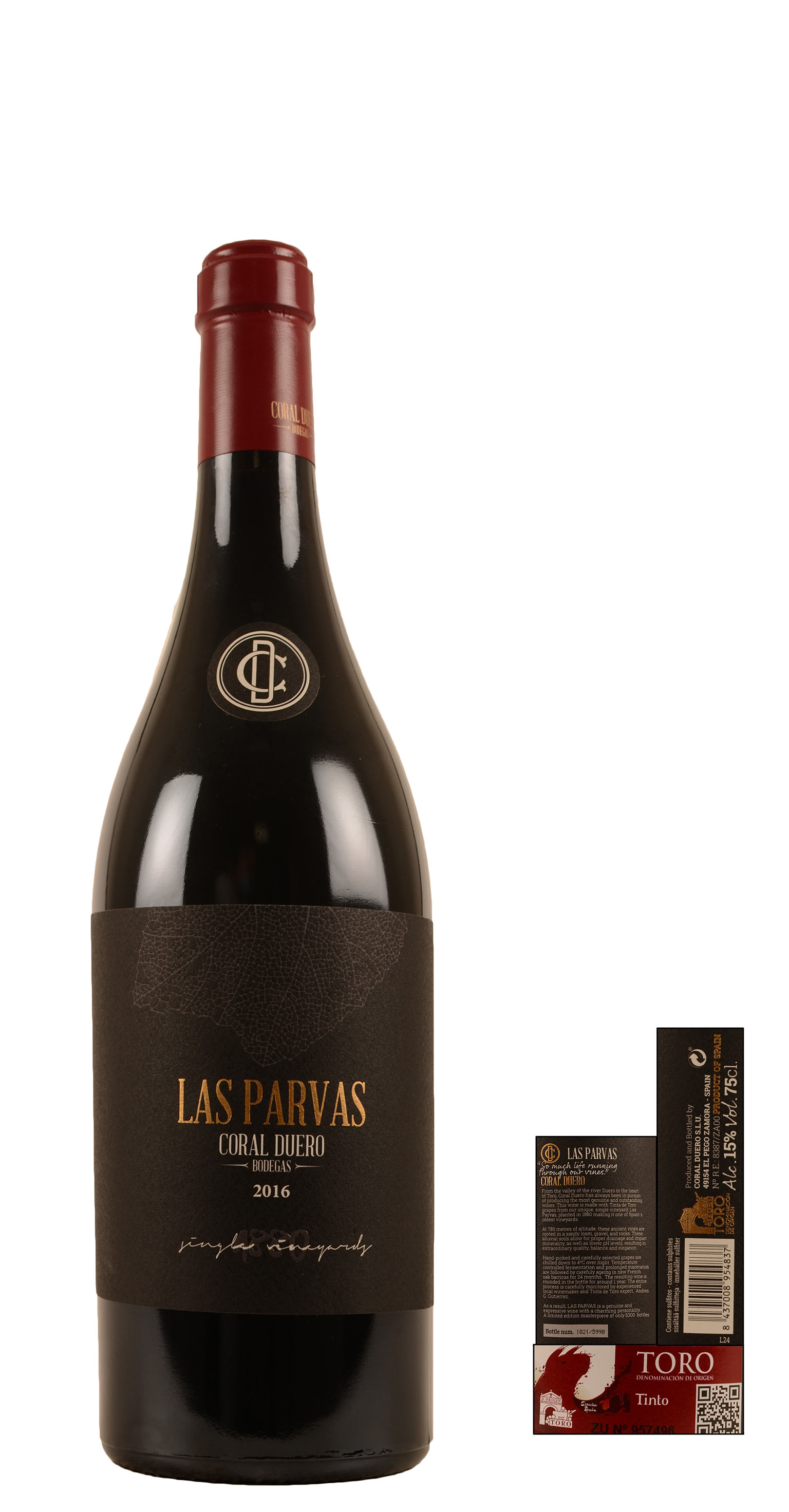 Deep, concentrated, dark ruby red color with bright sparkle. The nose is an explosion of aromas and impressions. A complex interplay of fruit, mineral and toasted notes. Concentration and finesse go hand in hand. The 24 months of French oak give it a noble and particularly harmonious character. The final persists and allows new impressions to be discovered all the time. Impressive!
This wine is next to the very best Ribeira del Duero's. A noble delicacy for special occasions and dishes. His class and finesse make him an experience in itself. Absolute top of the region!
climate

The climate in Toro is fairly extreme. Long, warm and dry summers. The winters can be very cold and in between teh seasons there is very limited rainfall. Temperature differences can also be large at night. Together with the poor soils, they determine the unique character of Toro.

soil

Las Parvas, the vineyard is one of the oldest in Spain and dates back to the magical year 1880! The oldest grapevines are still on their original vines. At 750m altitude. Near the river Guareña on soils of alluvial origin. Sandy loam with boulders and rocks in the deeper bottom.

vinification

The vines (some dating back to 1880!) are picked and selected by hand. Only 6500 bottles of the unique vineyard are bottled. 100% Tinta de Toro (Tempranillo). After an extremely delicate pressing, a fermentation follows at 4°C with pigeage (punch down) twice a day for 30 days. The wine is then aged for 24 months in new French oak.
title
Las Parvas - 24 Meses en Barrica
class
Tinta de Toro - Planting 1880