Rapariga da Quinta
Alentejo •
Portugal
People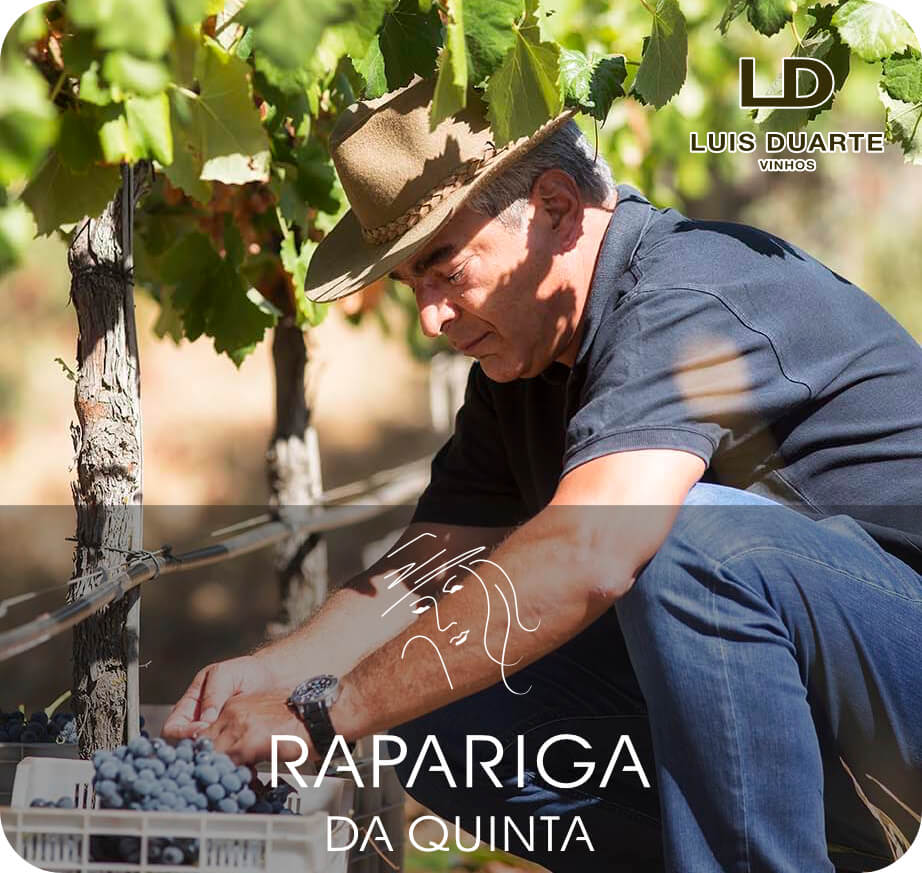 Winemaker for 30 years, Luis Duarte started his professional career at the very famous winery called Herdade do Esporão where he was production director for 18 years and was awarded for 3 times by the technical Portuguese press, the best winemaker of the year in Portugal (1997, 2007 and 2014).
In 2006 he started his own wine business and now he is consultant of some of the most prestigious wineries in Alentejo. Nominated by the German magazine as "Der Feinschmecker Wine Awards for Best Winemaker and in 2015 distinguished by the President of Portugal, Aníbal Cavaco Silva, with the Order of Business Merit.
His wife Dora Simoes was for many years ambassador for Portuguese wine. Before joining Luis Duartes company she was president of the Alentejo wine region called (Comissão Vitivinícola Regional Alentejana)
Region
Alentejo is located in the south of Portugal in between Lisbon and the region of Algarve. The hill ranges in Alentejo are responsible for the distinctive personality of each of the eight sub regions. The climate is continental-Mediterranean, characterized by low-rainfalls and high daytime average temperatures during Summer. Vines are planted on Magnesian sedimentary loam soils, ranging from sandy-loam to clay-loam. Whilst very low in organic matter, these slightly acid soil has average fertility and good water retention capacity.
Winery and its grapes
Rapariga da Quinta wines are made from grapes from a family estate in Reguengos de Monsaraz, called Terra Calma composed by 75 hectares of vineyards and 10 hectares of olive grove and is managed according to sustainability principles. The wine brand Rapariga da Quinta was created in 2004.
Local varieties of the Alentejo region are Aragonez providing deep wines with elegance and strength, red fruit and spices. Trincadeira offers aromatic, fruity wines with a floral tendency and with high natural acidity. Alicante Bouschet provides the tannic structure, colour and the richness of alcohol. Aromas of forest berries, plums, olives and vegetal notes are typical. Touriga Nacional makes full-bodied red wines from with very good aging potential. This grape works better in a blend than by itself, Antão Vaz produces perfumed, well-structured, firm and full-bodied wines with mandarin and tropical fruit aromas. Arinto adds green apple, lemon and lime aromas, along with a mineral sharp acidity.