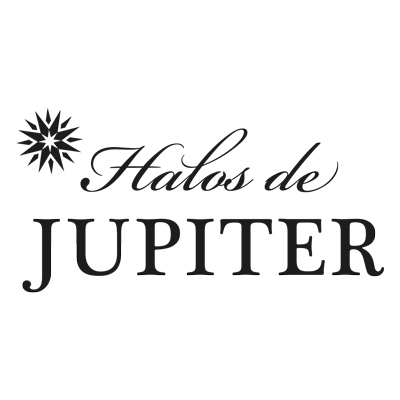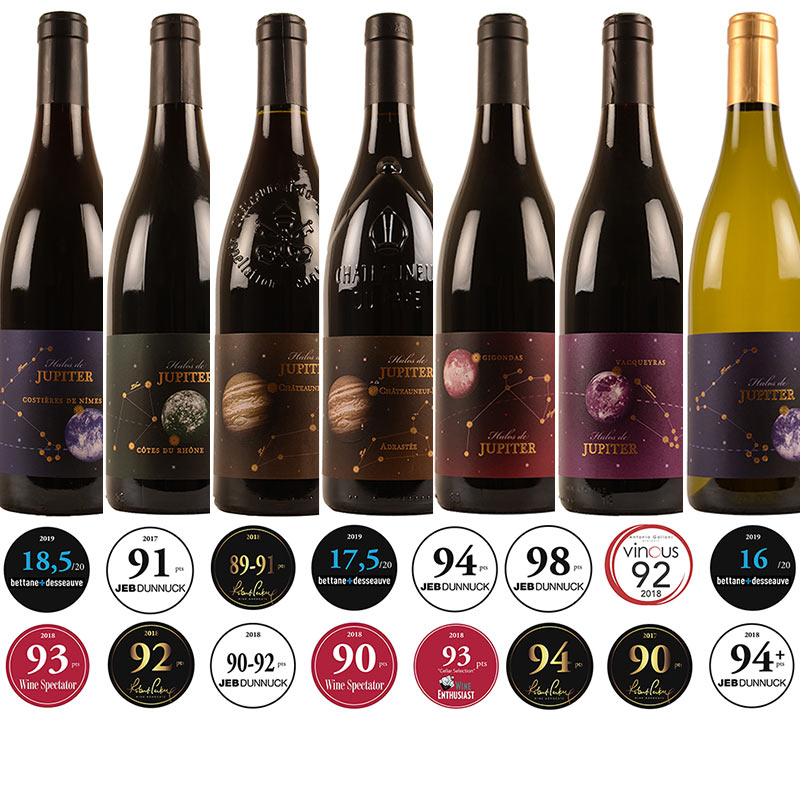 Philippe Cambie is a living legend in the Rhone and by extension France. He is known as one of the biggest winemakers (and you can also take that literally ...) of his generation. In 2010, he was voted winemaker of the year by Robert Parker. Over the years, he has therefore created a number of iconic wines that have made many wine lovers crow with pleasure: Domaine Les Escarvailles, Domaine Les Cailloux, Calendal ... And a whole lot of other legendary wines in which he interfers/interfered.
The Halos de Jupiter are a collaboration between the southern Rhône's renowned oenologist Philippe Cambie, and the talented winemaker Michel Gassier. But above all it's a story of friendship and shared passions: rugby, gastronomy, and Rhone wines, particularly those from Grenache. For Michel and Philippe, Grenache is the king of varietals of the southern Rhône.

Together, they selected the appellations that offer Grenache the potential to reveal the unique and intrinsic qualities of each: Châteauneuf du Pape, Gigondas, Vacqueyras, Côtes du Rhône and Costières de Nîmes. 
Reflecting the richness and elegance of Halos de Jupiter, its labels communicate visually the hierarchy of the appellations. Jupiter is the king of gods and men. It is also the largest planet of our solar system and the Halo is its closest ring. Châteauneuf du Pape, the leading appellation of the southern Rhone valley is symbolized by the planet Jupiter. Gigondas, Vacqueyras, Côtes du Rhône and Costières de Nîmes are each represented by the one of four moons of Jupiter.

Halos de Jupiter are a great way to discover and understand Grenache and the exceptional diversity of the terroirs of the Southern Rhone Valley. It's a beautiful range for wine lovers: from the slightly cheaper Costières de Nîmes till the exclusive top Châteauneuf-du-Pape "Adrastée", made from more than 100 years old Grenache vines. 
Les Halos de Jupiter are an ode to the king of the grapes of the Rhone: The Grenache! Symbolically both friends make the link between the king of the gods "Jupiter" (Zeus) and his rings (Les Halos) and on the other hand "King Grenache" and a series of appellations in the Southern Rhône. Philippe and Michel impressively let you taste what is possible with this grape!  Or as the presentation of the bottles suggests ... In heaven!