Claroscuro
Mendoza - Argentina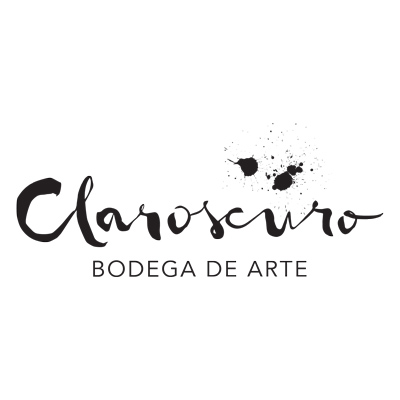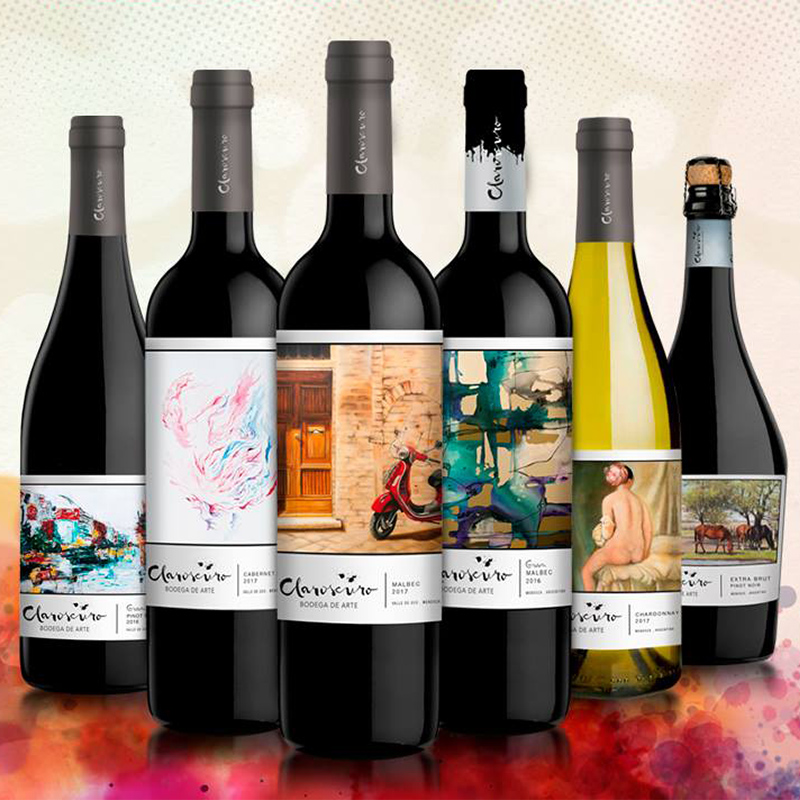 Claroscuro is a tendency in the art world wanting to emphasize the extremes of colors and light impressions. In both photography and painting, dark effects are represented even darker than these actually are and lighter effects are even lighter. Thus the midtones disappear and the extremes are amplified. The story of Claroscuro starts in 2012 when Gustavo and Paula Cucchiara passed here and immediately fell in love with the beautiful Finca San Francisco with its equally beautiful views and majestic surroundings. At over 1100m height and with the impressive Andes as background, Uco Valley is a unique location for growing grapes. Since they keep art as important value and consider wine making as such, they want to promote art through their wines and have their wines tasted through art. Each bottle receives a personal work of art from Argentinian artists and is thus a representative with a unique identity. The vineyard is subdivided into different terroirs which make it possible to create different characters with different grapes Each bottle has a painting with similar characteristics and make more than just a nice bottle of wine from each cuvée.

Finca San Francisco has 26 hectares of vines planted as follows: 16 ha. Malbec, 3 ha. Cabernet Franc , 3 ha. Petit Verdot and 4 ha. Pinot Noir. 
 Claroscuro's location at 1054 m.a.s.l. (3428 ft), its undulations and the presence of an ancient river bed not only transform it into a unique property in Uco Valley. They have a sandy loam soil in the higher levels of the vineyard and stones in the lower parts so they can divide the vineyard into parcels thus generating greater diversity which allows us to produce a greater variety of wines from the same vineyard. 
 The drip irrigation system uses water from the melting of the high peaks. All this results in excellent quality grapes and a highly expressive terroir.
The wines they produce in Claroscuro come from their single vineyard, as a result of intensive work from the vines and reflect the quality of the terroir. They feel proud to satisfy their clients by providing the best of wine and art.